Avon Gear specializes in custom engineered and standard worms for specialty gearing applications. We can manufacture single or multiple start worms with right or left hand threads and/or multiple leads. Materials include steel, hardened steel, stainless steel, cast iron, bronze, brass and non ferrous materials. Ground and milled finishes are available.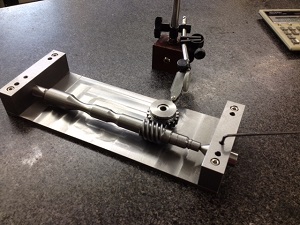 Our worms are available in coarse and fine pitches. Outside diameters range up to 6 inches and worm lengths range up to 12 inches. Avon can reverse engineer a worm or worm gear set when necessary.
Worm drives can help decrease speed and allow higher torque to be transmitted. A gearbox using worms and worm gears will be more compact than one made from most other gear options.